How secure is your legacy?
What are you risking by not having a land manager?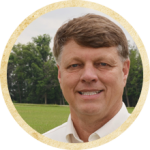 Maybe it's time to consider partnering with an experienced farm land management professional.
For over 20 years, Tim Eiting has been a respected local partner, providing comprehensive farm land management services, including:
Farm Management
Land Conservation and Stewardship
Legacy Planning
Eiting Real Estate Land Management Division is a comprehensive farm management service for landowners.
We begin with each client with a discussion to determine goals as well as specific short and long-term objectives and other considerations. A landowner may identify some or all of these objectives as important in their overall plan for their property and its management:
Increased income
Asset conservation
Management continuity
Consistent communications
Budgeting to achieve cost control
Farm management services range from an occasional consultation to complete management of a farm operation.
Services included in complete land management services with Eiting Land Management include:
Become familiar with your farm, the operator (where applicable) and your expectations for the farm operation.
Eiting Land Management will perform a complete inspection of the farm.
Recommendations will be made regarding lease alternatives and discuss the income potential and benefit of each.
Locate the best qualified operator or meet with the present operator and negotiate lease agreement.
Work with the operator to determine optimum crop rotations and tillage practices which meet your needs and are in compliance with government regulations and are beneficial for the long-term value of the farm.
Monitor participation in and compliance with applicable government programs.
Manage and maintain homes, buildings and other improvements.
Recommend and if approved implement appropriate measure for land use restrictions.
Develop a soil testing and monitoring program for the long term fertility improvements of the farm.
Timely Farm Inspections and Reports
After each farm visit, you will receive various reports and records. The Crop Acreage Report is prepared each spring and includes a plat of the farm and field-by-field crop acreage. Regular farm inspections are made through the growing season followed by written reports to you to keep you informed of what is happening on the farm. Supplemental Reports are sent as required for special projects and approvals. At the end of the crop year, you will receive a complete analysis of the farm's performance for the season.
Working with the Operator
Teamwork is the order of the day when it comes to the operation of the farm. Because a good working relationship with the farm operator, the manager and operator will work closely throughout the year. At the start of every crop year, the manager will develop a farm management plan and operating budget with the farm operator. The plan, as well as any changes considered necessary during the year, will be submitted for your approval.
Farm owners are kept up-to-date, are informed of decisions made and are asked for approval when necessary. The level of involvement is at the farm owner's discretion.
Care and Conservation of the Land and the Environment
Eiting Real Estate Land Management Division understands the benefits of soil and water conservation as well as a clean environment and expects responsible soil stewardship on every managed farm. We encourage practices that minimize soil and wind erosion, such as terracing, contouring, and no-till farming – practices which, in turn, improve productivity in both the short and long term.