Is it time to sell the family home?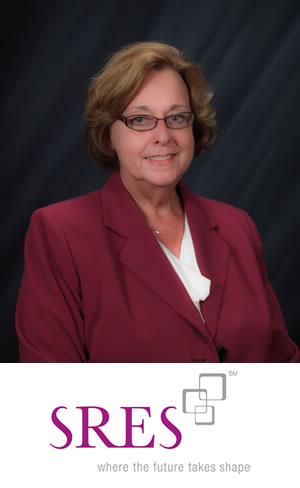 Barbara Ziegenbusch is a Senior Real Estate Specialist with experience in senior's real estate issues.
Are you thinking of moving to a retirement community or moving in with your adult son or daughter who can help with your needs as you grow older?
You may be considering leaving the family home with all that it represents—the place where children were raised; the safety and security of a family unit; the physical space where your oldest and dearest memories reside.
Many seniors would prefer to continue living in their own home or aging in place. Sometimes, circumstances work against those preferences:

Home maintenance becomes a burden

A major life event forces considering a move

An aging parent wants to live closer to adult children or other caretakers

Financial concerns make it difficult to keep the home

Support services are needed that are not available at home
Whatever the reason, there may come a time when parents, along with their adult children, consider selling the family home. As a Seniors Real Estate Designee (SRES), Barbara Ziegenbusch can help navigate you through this process so you can stay focused on what matters most-family.
Helpful Articles for Seniors Selling their Home
Tips from a Senior Real Estate Specialist
Helpful Links for Senior Housing
Search for retirement housing options in New Bremen, Ohio
What is an SRES?
A Seniors Real Estate Specialist (SRES) is a REALTOR who is uniquely qualified to assist seniors in housing sales and purchases. As an SRES® designee, Barbara has received extensive education on topics such as; tax laws, probate, estate planning, equity conversion strategies, and can offer you relevant information on current market trends as well as valuable resources.
Why Use an SRES?
You need a REALTOR with senior experience, knowledge and marketing savvy.
Those qualities, along with a special knowledge of managing the sales of a home for those over the age of 50, are what SRES designees can bring to your next real estate transaction. Barb can guide you through all your real estate transactions, because she has:
A solid comprehension of Federal laws for Housing for
Older Persons Act (HOPA)
Sensitivity to 50+ issues and priorities
The devotion to provide reputable services that win and sustain trusting client and customer relationships
Knowledge of the uses, benefits, procedures, and issues involved in reverse mortgages
Education regarding the uses of pensions, 401k accounts, and IRAs in real estate transactions
The understanding of how Medicare, Medicaid, and Social Security impact your real estate decisions
A solid comprehension of Federal laws for Housing for Older Persons Act (HOPA)